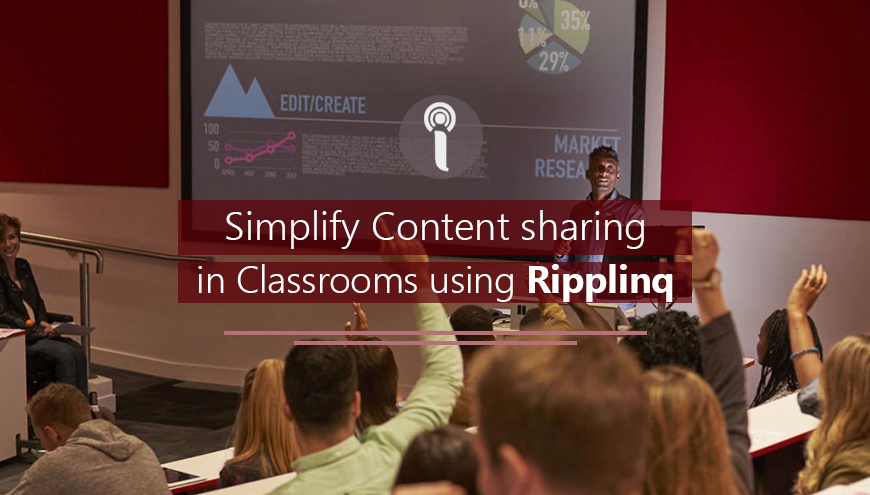 Schools and Universities
With digital tools becoming a mainstay in many schools, Ripplinq technology acts as a natural extension to providing effective learning opportunities. In addition, ripplinq at schools help with other varied functions like wayfinding, managing access controls to different zones on campus and recording attendance in classes among others.
Educational excursions
The technology provides all the tools needed for world-class learning experiences both for students and art lovers. School initiated field trips can be enhanced through rich interaction via mobile devices. Students can follow directional cues provided on screen, take notes or sketch with whiteboard features, interact and collaborate with their fellow students through notes, and chat.
Self-guided tours
Ripplinq allow museums to offer their visitors streamlined self-guided tours. By placing ripplinq around the museum, approaching visitors can receive detailed information directly on their mobile home screens. Visitors can proceed at their own pace, spending more time near exhibits most appealing to them, thus eliminating the need to follow strict walking guidelines.  A location-based ripplinq providing a rich experience much like a personal tour guide in the palm of their hands. This not only cuts down on museum resources, but also provides a vibrant medium of interaction for users. Exhibits can be complemented with photos, information about the creator, descriptions, additional videos, and audio streamed where it is most relevant to the visitor.
We can also have offline ripplinq powered content where users can connect and view the data, such as results, Wikipedia, school history, etc.
Most universities host a number of events as a part of their academic year. To make students aware of these events and activities, the administration posts notices on the respective departments' bulletin boards. Many a time, these notices are either ignored or seen after the event. This is a loss for the institution in terms of effort as well as for students in terms of knowledge.




Ripplinq can help here as well, by pushing notifications on upcoming events or activities held by a specific department to the student's device just as he/she walks into that department.
Use Cases
Ripplinq make it possible to deliver education content to specific areas or learining Zones within a classroom, enabling a new level of personalised education.

Educational Video and Audios
Ripplinq helps wayfindings and campus tour.
Student Automaitcally check events

Ripplinq make it possible to provide electronic coupons for discounts on food and drink at specific locations, such as dining areas

Ripplinq can be used to setup Scavenger hunts for students, with badges or prizes for completion.

Ripplinq can provide information on key landmarks

Ripplinq can be used to deliver electronic agendas and meeting materials to students in the classrooms

Taking Class attendance

Ripplinq can be used to restrict other content access, student allowed to view text book access only.

Ripplinq provide directions within museum or library.

Mass-produced paper programs are ni longer necessary at sporting events, where ripplinq enable virtual athletic programs that describe the palyers and activity

Locate the students during emergencies, setting a new standard in campus safety

School can use the location-sensing ability of ripplinq to better understand the flow of students and staff through the campus. This can help optimize schedling and campus design and remove bottlenecks.