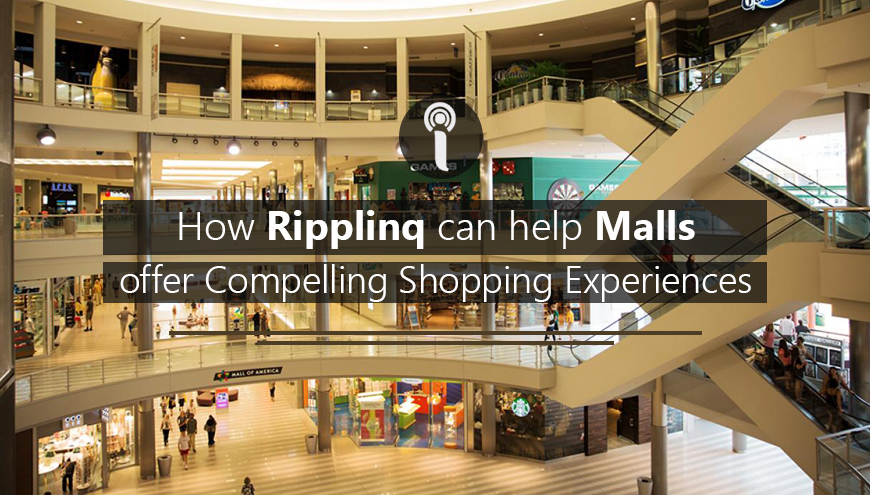 Malls
According to the 2014 Mobile Media Consumption Report by InMobi, mobile commerce has already seen a 15% increase this year, and states that 83% of consumers are planning to involve themselves in mobile commerce in the coming year. With more and more brands coming up with intuitively designed apps and features such as 'order online' and 'collect in-store', drawing in consumer traffic has become an uphill battle for most malls.
But thanks to significant technological innovation, malls are now fighting back. Ripplinq can be used by malls to create futuristic shopping experiences that appeal to a major chunk of consumers who agree that mobile is one of the key media to impact their purchasing decisions. If you are just getting a hang of ripplinq technology, then our ripplinq is a good place to begin with.
We will be discussing in detail about about how malls can use Ripplinq to delight shoppers and increase visibility for retailers.
1. Gamify shopping with digital treasure hunts
For years, malls have organized fun events such as digital treasure hunts to engage their consumers better. Most of these events used QR codes to confirm the discovery of items. With Ripplinq, you can offer an enhanced gaming experience that is both intuitive and unobtrusive, allowing you to precisely locate your consumer within the premises of the mall and easily detect when he/she discovers an item he is searching for. You can also use these events to encourage your consumers to explore parts of the mall that they are yet to pay a visit to by offering special rewards such as free drink at the food court or discount coupons on merchandise.
2. Gather digital upvotes and downvotes from visitors
Ripplinq able to send contextual messages and offers to customers, there is more to them. ripplinq enable consumers to upvote or downvote experiences based on the facilities provided. This will encourage consumers to interact with the mall on a digital level and serve as a good feedback tool for malls.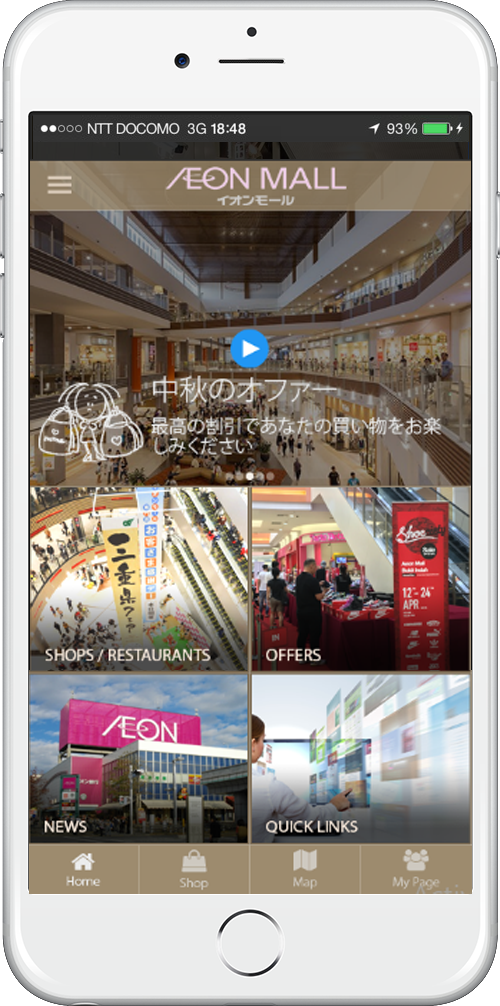 3. Allow retailers to join forces when it comes to geo-targeted offers
More often than not, shoppers come to malls hunting for gifts for various occasions. You can use ripplinq to promote multiple stores by grouping them into different discrete areas across the floor map of the mall and delivering customized messages to consumers within a certain radius alone. For example, you can provide ideas to customers hunting for gifts by sending messages such as 'Out for last minute Thanksgiving shopping? Both Kate Spade and Home Decor are offering 30% discounts'. This way you can effectively nudge your shoppers into making buying decisions. On the other hand, retailers stand to gain from these activities.
4. Use time-sensitive deals to entice new shoppers to walk in
One of the most effective ways of creating an urgency among new shoppers, is offering them a time-sensitive deal. For example, a brand that recently opened a new store at your mall can entice shoppers to walk-in and check out the collections at the store by sending out a time-sensitive deal to their mobile devices as soon as they enter the mall. "Looking for that perfect little black dress. Swing by the brand new Anthropologie store to avail 50% off before 1pm, 30% off between 1pm and 2pm and 25% off between 3 and 4pm"
5. Help in navigation
Ripplinq tell shoppers where they are and direct them to their desired locations within the mall. For example, you can use ripplinq to send notifications to customers about a flash sale or a book-reading session by an author that is about to commence, when they walk by the store or book stall respectively. Moreover, by providing real-time statistics, these tiny devices can help detect hotspots and send alerts to the security personnel about locations that are overcrowded and hence more prone to security breaches.
6. Engage your customers with a unified mall experience
Most consumers visit more than one store in a mall. Say a shopper visits 10 different stores in a particular mall and if each of these stores were to enable a unique ripplinq program, then it would amount to creating ten different experiences. And remember, the shopper has to have ten different apps installed. This is a bit of an overkill. On the other hand, if a mall spearheads a unique beacon program, they can use these tiny devices to send out alerts promoting multiple brands, based on factors such as user's past preferences, time and money spent at the mall etc., thus ensuring that shoppers are not spammed with promotional messages. This can be upsold as a premium feature to brands and retailers who have a presence in the mall.
7. Provide improved parking facilities
Finding a parking space can often end up being a taxing task. Malls have no way of letting shoppers know if the parking lot is full before their entering the mall. Thus, most consumers drive in only to end up circling round and round in vain looking for a spot. But with beacons, as soon as a shopper enters your mall, you can trigger a notification about the number of parking spots available and direct shoppers to the nearest one
A recent article in Business Insider, quoted Green Street Advisors, a real estate and REIT analytics firm, stating that "15% of malls in the U.S. will fail or be converted into non-retail spaces within the next ten years". An estimate that is driven by the decision made by large retailers such as Barnes and Nobles, Macy's etc., to forgo the mall in favor of an online business.
Usage
Sample Usage
Send offers and discounts to a customer when he/she is near a product or a certain shelf
Admins could get relevant data about slow days and full days to optimize their work flow and service accordingly
Offer stickers and collectable items that they can only receive if they visit certain parts of the store or attend certain events or sales
Provide detailed maps of a mall with all the facilities and parking information with the voice navigation
Users could get a higher discount if they invite and bring new customers and etc